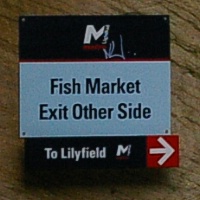 I am writing this from the domestic terminal at Sydney's airport waiting for a flight to Melbourne. A new page for the LRT operations here in Sydney was just placed online earlier today, which was overnight for those in Toronto.
Sydney's LRT system is fairly small, only 7.2 km, but there is talk of extensions at both ends of about 4 km. At this point, it is looking like the NSW government (their equivalent of Queen's Park) favours the western suburban extension and has little support for the CBD (downtown) extension. There are some rather ambitious plans in the works to create quite the network of LRT lines as can be seen here (2.5 MB PDF file).
With this trip back to Melbourne, I will be able to take photos that are currently missing on the Melbourne page. This is mainly the northeast part of the city: routes 1, 8, 19, 86, 96, and 112, plus the eastern end of routes 5, 6, and 48. Watch for these to be added in the next week.