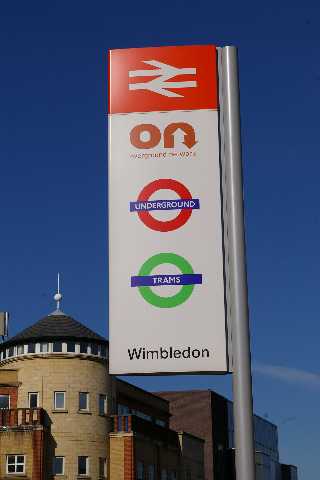 Another sudden trip gave me the chance today to spend about four hours travelling and photographing London's tram system in Croydon. Part of Transport for London's system that includes buses, the tube, and city trains, this LRT system exists where it was not deemed financially feasable to build tube lines.
Much of this system is on its own right-of-way and can be described as "true LRT." Interestingly there are some single-track sections.
Look for the page for this shortly along with the Oslo page.