Here is a nice image that nicely shows what subway expansion to Vaughan is all about…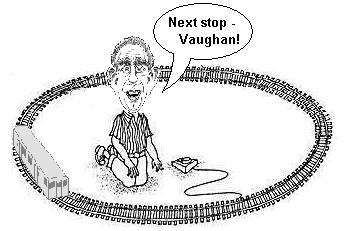 Simply put: let's put in a subway because it is a really neat thing to have and it would be fun! Who would say no to rapid transit?!? Other considerations? We want the shiny train, because nothing we have seen, tried, or heard of someone who has tried, goes as fast! Nice present for Sorbara's constituents - that is, until it opens in seven or so years and only every second or third train goes that far north.
There is another version that addresses the Yonge Street extension here.