Sunday, January 22nd, 2017
Could there be a new revenue stream (pardon the pun) for Presto in pay toilets?
In Istanbul Turkey, the washrooms on the public transit system cost 1 Turkish Lira (about 33 cents Canadian) to use. As a matter of convenience, the turnstiles at the entry to the washrooms allows one to tap their Istanbulkart - their Presto-like stored value fare card, to pay the fare to use the washroom…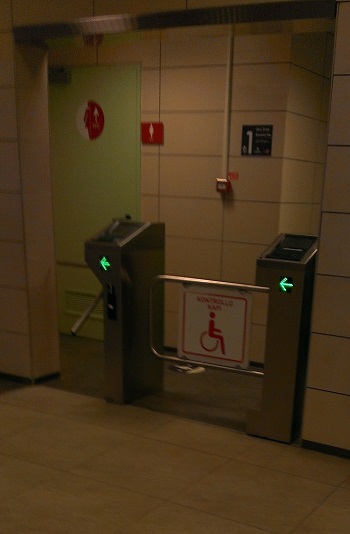 Even on the London Underground (see below), where it costs 20p to use the washroom (also about 33 cents Canadian), the turnstiles only accept 10p and 20p coins. No Oyster Card tap to use the loo!