Sunday, April 19th, 2015
Over this weekend, the west-end TBMs for the Eglinton Crosstown LRT line were lifted out of their extraction shaft on the west side of the Spadina Subway Line at Eglinton West Station, and moved a short distance above ground to a launch shaft east of the subway line.
Early Saturday morning, the first of the two TBMs heading east, named Dennis, made this journey. On Saturday, the second TBM, named Lea, was hoisted out of the extraction shaft and began its move to the east side of the subway line.
Here are three photos of Dennis taken around 2 am Saturday morning where it is in place east of the subway line being prepared for lowering: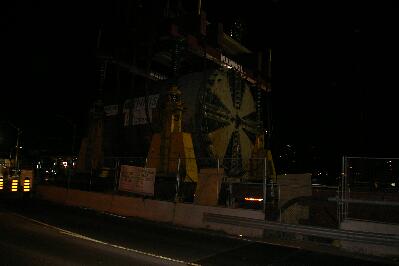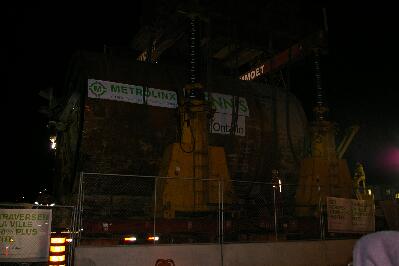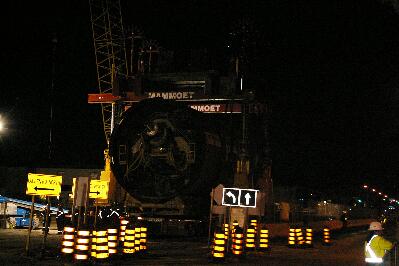 Here are four photos of Lea taken around 2 am Sunday morning where it is in place east of the subway line and being lowered: